MESSAGE FROM THE PRESIDENT VICKI HIDDE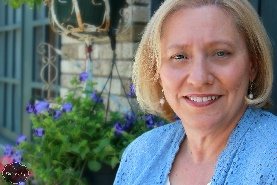 As I reflect on 2016 in the rear view mirror, I want to thank Kari Buzbee and the Chamber Board. When Kari became chair of the board, I ask what one thing would she like to accomplish this year. Her vision was to develop a venue where AgTexas Farm Credit, Lone Star Ag Credit, the Chamber, and other organization could host an event without out driving to West, Waco or Waxahachie.
As we began investigating and having conversations, it was determined that the Exhibits Building at the Hill County Fair Grounds, could be such a venue. Kari's term ended in September and Dwayne Lusk with Wisenbaker Builder Services was asked the same question. What do you want us to work on in 2017? His vision is to bring the major employers together and discuss common concerns and opportunities. No doubt this will lead to new programs and projects for the chamber. You will find more information about these projects in the newsletter.
As we look forward to the opportunities in 2017, there is so much to do. If you would have told me, this time last year that we would come together and organize the Hill County Legislative Forum to communicate Hill County's Concerns to our representatives in Austin, I would have told you that is impossible. However in early October 2016 we delivered a document to state Representative Byron Cook and state Senator Brian Birdwell, which outlined our concerns.
January 20, 2017 the Chamber and Hillsboro Economic Development will host a Breakfast at A Tiskit A Taskit for Hill County's major employers to discuss common interests, concerns and opportunities. We are also working on bringing to Hillsboro a consultant specializing in Talent acquisition, engagement, and recognition. More about this project will be announced later. What about those Christmas Light around the Courthouse? Thank you seems like two very small words that show our appreciation to The George G. and Alva Hudson Smith Foundation for providing the funding to purchase the lights that adorn the Christmas Display at the Hill County Courthouse. Mr. Christmas, Hillsboro City Manager, Frank Johnson led the Christmas Committee in creating the vision for the project. County Sherriff, Rodney Watson and County Judge Justin Lewis provide needed labor.