MESSAGE FROM THE PRESIDENT VICKI HIDDE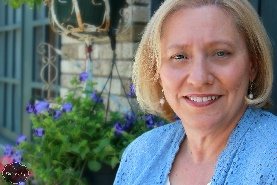 There was a whirlwind of activities and happenings in January. We had our first Quarterly Chamber Luncheon of 2017. Then the chamber and EDC coordinated a breakfast for major employers in the area. You will find pictures on the following pages. To wrap up the month, there was the Hill County Fair that supports youth in the county. So much talent and hard work went into making the fair a success. The chamber assisted in raising money to rehab the restroom. Bina Patel was the raffle winner in the drawing for the Tahoe. Looking forward, we have Hill County Day in Austin on February 22. You will need to make reservations soon so we will have a good representation in Austin. The cost is $15 for lunch. Our sponsors are picking up the cost for transportation and other expenses.
Thank you HILCO, Atmos, ONCOR, AT&T, and Farm Bureau. Continuing to look down the road, the Hillsboro Chamber Banquet is March 9th at First United Methodist Church's Family Life Center.