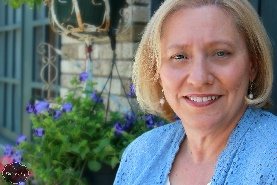 Thank you! Thank you! Based upon the initial numbers it looks like this year's Chamber Banquet was a success. I sincerely appreciate your kind comments about the banquet. Each year we have a meeting to review what went well with the banquet and what we could have done better.
We have a list of what we must "Work on this or that next year. As with any event there is always a wrinkle or bump in the road that appears. Our goal is that our guests will never see anything "but smiles and hear us say, "We are so glad to see you tonight."
We had a wonderful EMCEE. Noah Dansby did an outstanding job welcoming and introducing guests. The generosity of our members was overwhelming, as was the generosity of those who bid on the live auction items.
Can you believe that this year we had a cruise and $3000+ in donated guns? And then privately, I heard, "We are so glad that we have the opportunity to support the chamber." Next year's banquet will be March 1, 2018. The location will be announced at a later date.
There is a rumor that we may have three sites to choose from next year.
Like us on Facebook — Hillsboro Chamber of Commerce Working Together for a Bright Future