A Message from the President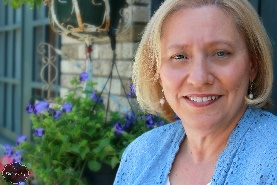 During the Month of November our thoughts turn to those of thanksgiving, gratitude and appreciation. It is wonderful working with a cooperative board and city officials to build relationships and support our local businesses. Natalie Meeks has stepped into the Main Street Roll and has planned the Cotton Pickin' Fair, Halloween Haunted House, Christmas on Elm and other events.
The haunted house collected over 100 pounds of food and raised over $700 for Hillsboro Interfaith Ministry. Rhett Reddell coordinated a team of volunteers that brought smiles to children faces and over 1500 attendees to downtown Hillsboro. Bonnie Burson and Phillip Spencer entertained more than 100 children with fortune telling.
First Baptist church hosted a trunk or treat with a live band. Plans are under way for the next event, which is Christmas on Elm. The Christmas Parade will begin at 10 am. There will be shopping from 10 am to 8 pm. Family photos will be taken with Santa and the Three Wisemen. There will be caroling, a live Christmas tree ornament contest judging for a $100 prize, tree lighting and live nativity and carriage rides.
The Tourism Board, Chamber and Main Street are working on this event. You will be hearing more about this event in the coming weeks. We need sponsors for the Christmas on Elm event On November 13th we will host our Business-After- Hours which will be a Ladies Night Out Hosted by Glitz and Glamour. There will over 10 organizations represented at the event. It will be a fun time for women to gather and sew what is new in cosmetics, fashion, wellness and nutrition. State Senator Brian Birdwell with be our featured speaker at the Legislative Luncheon November 20th. Make plans to attend.
To read the Hillsboro Happening's Newsletter  
Click Here