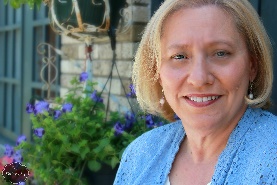 As we wrap up our 2015-2016 fiscal year and begin a new year at the chamber, we are looking forward to supporting our businesses as they grow and take advantage of new opportunities. Thank you to Barry Bailey, Jeannetta Green, Kenny Russo and Matt Thomas for serving on the chamber board. We welcome Tony Easterling, Lizza Trinkle, Laura Harbroth, and Damaris Nuuanu as new board members.
This is a great time to thank our chamber supporters. While I wish I could list all of your names and display your logos, unfortunately that is impossible in this short newsletter. But know that what you do for the community and chamber is valued. You will find a few pictures in this newsletter that recaps our year. Rhett Riddell with R & R Fitness will once again host Halloween in Hillsboro.
This is a safe and fun time for our youth in the community. Please tell your friends who live nearby about the event.
The Heritage League is once again sponsoring the Tour of Homesthe first weekend of December and Christmas under the Stars will be Saturday, December 4 – I can't wait to see what the Christmas Committee, businesses, volunteers and community give us this year! Don't forget the Farmers Market each Saturday in October. The Hill County Leadership Forum is presenting a slate of issues which is supported by the county.
We welcome new members to the Hillsboro Area Chamber of Commerce:
Universal Forest Products
Kindred at Home
Hillsboro Tire and Service
Cilantros Mexican Restaurant
Line Street United Methodist Church
Hillsboro Chamber of Commerce Let's Grow Together , Director@hillsborochamber.org