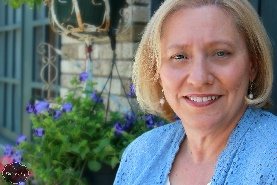 A Message from the President
23rd Annual Cotton Pickin' Fair   
Thank you to Platinum Sponsors Lone Star Ag Credit, Hill Regional Hospital and Ralston Outdoor Advertising for sponsoring the Cotton Pickin Fair.   We will be providing a weekly update with information and you can check our Website for the most recent information.
Silver Sponsors are Aaron's Rental and Parallel Electric.
Bronze Sponsors are Ag Texas Credit, First National Bank of Central Texas, Jackson Insurance and Bossier Dodge.
Copper  Sponsors are Herring Properties, Apex Insurance, Century 21 Real Estate
The Horseshoe Tournament is sponsored by Texas Ag Credit
Miss Cotton Pickin' Fair is sponsored by First Central Credit Union and Glitz & Glamour
We are excited about the 23rd Annual Cotton Pickin' Fair – Please tell your friends about the festival – Forward this email.  Word of Mouth Advertising is the best promotion we can get.
We have expanded our downtown footprint to include both Franklin and Elm Streets East of Waco.  The Horseshoe Tournament and Fun Zone will be on Elm Street.