Roadside America Museum is expecting 300 + classic cars to roll into town beginning Friday, June 23  I have heard rumors that 500 cars may be on display on Elm Street. 
The 7th Annual Elm Street Rod Run begins with a Cruise-in on Friday night and the Classic Car Show is Saturday, June 24.
Brandy Roberts and his band will be playing at the Street Dance on Friday night.  Click Here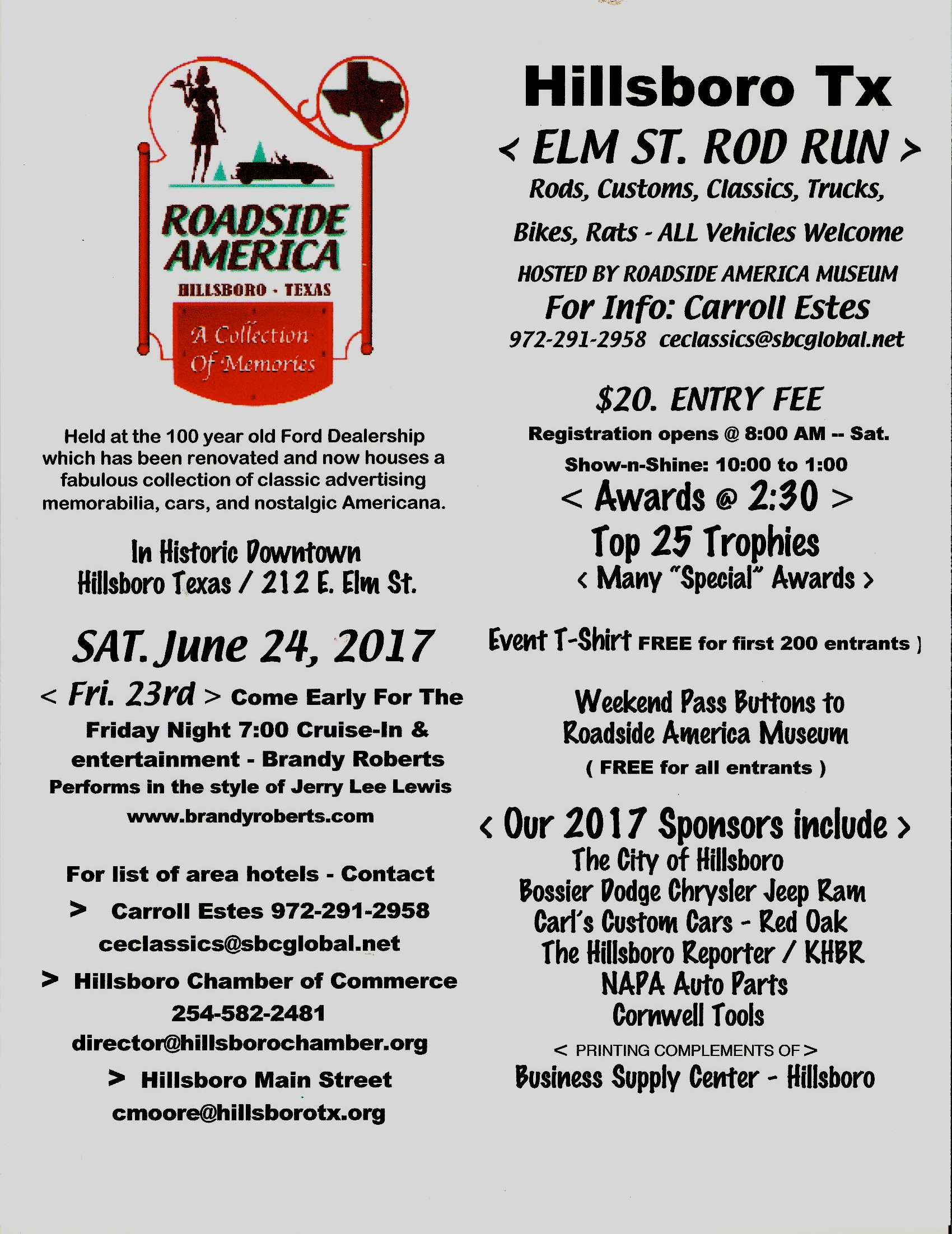 Carl's Custom Cars
Cornwell Tools
Napa Auto Parts
Bossier Dodge RAM
City of Hillsboro
Banner Sponsors
Hillsboro Reporter
HILCO Electric Cooperative
Abney Concrete
Red Barn Tires
Gene's Auto Service
R & K Café
Volunteer's Needed!  Wanna' meet classic car owners and help out, greet visitors to Hillsboro and show our Hill County Hospitality….This is a wonderful opportunity to  share the Hillsboro Story.
If you have time and want to be involved – Meet me at Roadside America at 2:30 pm Friday and let's make this a fun packed weekend to remember.